Full Mouth Rehabilitation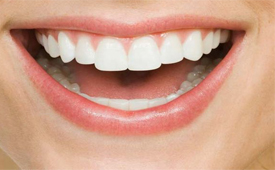 Full mouth reconstruction (rehabilitation) is needed when the oral health is neglected for many years and simple dental problems compound to destroy the function, aesthetics and health of the entire mouth.
As complex as it may sound, the technology available today allows patients restore their oral health and change their smile as it was in their prime years, or even better it.
Multiple problems faced by such patients include loss or reduction of chewing ability, sensitivity of teeth, food lodgement, gum related issues, pain or discomfort and many more. The problems go beyond the mouth. Apart from the daily emotional trauma caused by these, it makes you feel older than what you are.
In the right hands, such a situation can be reversed with ease and full mouth reconstruction would be the single most important step you can take to change your life.
When we plan your case, many factors are taken into account like, your chief problem, associated problems, your expectations, desires, priorities, time constraints if any and your budget. After this, the treatment is executed in a meticulous and phase wise manner and is completed within one to two weeks.
Full mouth reconstruction is one of the most demanding fields in dentistry and therefore expertise is paramount. We have experienced and globally trained and recognized specialists exclusively on our team for the hundreds of such cases that we do each year. We would be happy to provide you with their profile upon request.